Dani Pedrosa to sign new Repsol Honda deal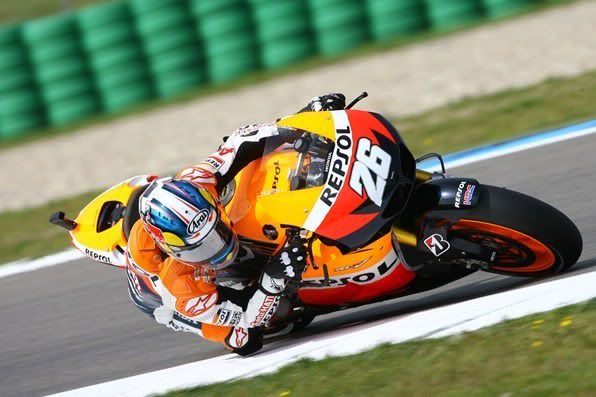 Another piece of the silly season puzzle has come together as Dani Pedrosa will remain in the Repsol Honda team for another two seasons.
An agreement was reached for Pedrosa and HRC to renew for the 2013 and 2014 seasons and the deal is expected to be formalised at either Sachsenring or at Mugello next week.
"I'm ready to renew my contract," Pedrosa said yesterday. "I will either sign here at Sachsenring or a little later at Mugello."
Whilst Pedrosa has yet to win a race this season, he has shown consistency with six podiums out of the first seven races.
Pedrosa is expected to be joined by Marc Marquez in the factory squad after the Rookie Rule was abolished at Assen.