'Audi has ambitious plan for me' - Rossi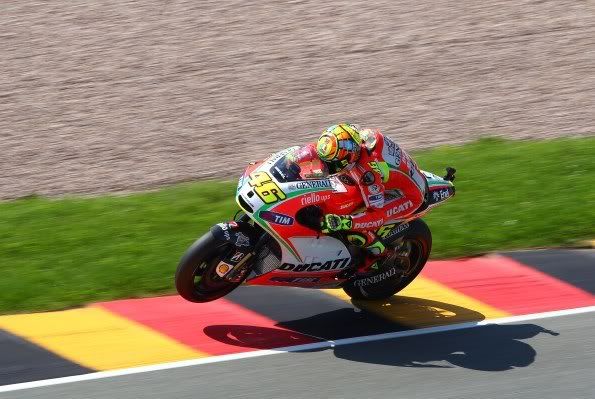 Valentino Rossi
left the German GP in a more optimistic attitude after his best dry finish of the year and a positive meeting with Audi's CEO Rupert Stadler.
Speaking to Italian TV broadcaster Sportsmediaset, Rossi said: "Yes, I met Audi's CEO, we talked and they seem very interested in continuing and doing something good with Ducati. They have a very ambitious project and they want to do it with me. Audi has great potential but at the present they make cars, not bikes and they don't have a magic wand."
Rossi added that Ducati don't need to scrap the Desmosedici and start again, as this would set them back even further: "For Ducati's development I believe it is more intelligent that we continue step-by-step. Re-starting from zero would mean losing a lot of time, we've got focus on the good things and resolve the negative aspects of the bike.
"In the last few months my team and I have given Ducati some clear indications and we should work step-by-step, without starting from scratch. Up to now we haven't improved much, we hope to see something from the test post Mugello, but honestly I don't know what to expect, but you have to remain optimistic and believe."